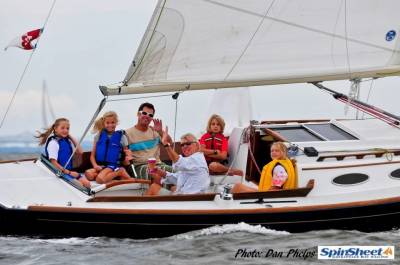 We are excited about the launch of our new web site-thank you Paula. Hopefully you will spend a bit of time on it and give us feedback. It's now mobile friendly (goodbye old flash art--the yellow car zooming off, and sail boats and fish moving around—well it was cool last gen.). We will be adding a lot of photos and keeping it current and hopefully fun and informative. Chef George will be posting his daily specials each morning, so for those of you who yearn for his lobster and corn chowder –now you can see when it's being served. The site has dates of all of our upcoming events and will also show pictures of the ones we have just held—so look for your pic.
Wow what a great warm weather season. Thanks you all for coming to the B Y so frequently and for supporting our four big charity events. Please look under "events" for next year's dates and photos are posted under "gallery." The Opening Day Spring Fishing Tournament was windy on the Bay but was sure good after-party weather. Can you believe this next year will be our 13th annual? CBF Bands In The Sand topped over 1,300 people on the CBF Beach and raised over $150,000 net to Save the Bay, a natural treasure. The Boatyard C.R.A.B Regatta was amazing sailing weather and the party rocked—all love the Mount Gay hats and Heineken shirts. Dave Gendell and I participate with our Alerion Express 28 Juice each year (he drives and I supply lunch.) The Boatyard Beach Bash for the Annapolis Maritime Museum brought in Coral Reefers Doyle Grissom and Mike Utley, John Frinzi and his band from Florida as well as Jim Morris. It rained but no one cared. Stand-by for an even bigger line up next year.
It was our 13th year of T2P.TV filming the AYC Wednesday Night Races on the Boatyard Film Boat and showing the films at the AYC and the Boatyard immediately thereafter. We take our boat to Charleston and Newport for filming each year and have gone to Key West and Miami in the past. Look up Wednesday Night Races on the site under "events." Their footage is always on in the main bar.
Last week we were honored to host a party where John Page Williams of the Chesapeake Bay Foundation received the Admiral of the Chesapeake honor from the Governor. Chief of Staff John Griffin presented the award-we have posted some pictures under "private parties" to show how our Boatyard Market space works so well for parties of from 40 seated to 100 standing with private bar, raw bar and hi def. projector and screen and mic for roasts and toasts.
Did anyone read last night's Capital Gazette? —it had a very flattering review of the Boatyard. Great work to Chef George and server Jenna who were mentioned in glowing terms. It's being posted under "press."
This coming Tuesday we have Eastport's Cindy and Robert Holden presenting their pictures and thoughts from their two year cruise to Portugal and Spain. Come at 6 PM for dinner and their program begins at 7 PM. As many of you know Cindy is a wonderful local artist who painted Hemingway's boat Pilar that hangs in our Pilar Bar and the large boatyard painting that hands behind the main bar. Their program is called "Open Ocean, Colorful Castles and Cute Camels." See you here we hope.
All for now—tomorrow is the last USNA home game for the season- a win will make us bowl eligible. Go Navy-Beat Army!