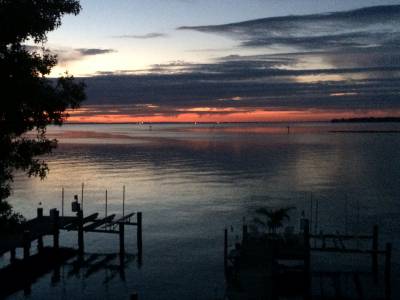 Already November 1 - the fall season in Annapolis is amazing. (view off my deck - love the fall light.)
Unlike up north (like ahhh Newport) our season is long and fall is THE time for sports. Super regattas – last week end we had the USODA Opti Atlantic Coast Championship at AYC with over 200 young sailors and their parents. We were a proud sponsor and had the photo boat front and center on the course with photographer Tim Wilkes and of course tug Captain Stevie Mac driving for us. Check out the crazy photos (Click here) the kids had fun making in the TapSnap booth. Annapolis also hosted the Annapolis Fall Classic where the Storm Trysail Club ran the race committee. We had the C & C 30 sailors here for their class party on Friday night. It's the new offshore keelboat one design class - boats are so cool. And then there was USNA Homecoming where the Mids beat Tulane. The town was hopping. Fall is also best for breaking rockfish (stripers or striped bass for those of you who don't live here.) G and I went out with Joe Evans - and there were blitzing fish attacking Bay anchovies around Tolly Point. See pic of Georgie with her rockfish and me casting. Thanks for taking us out Joe.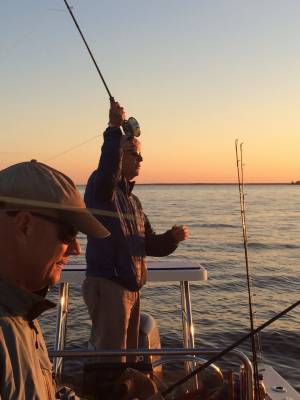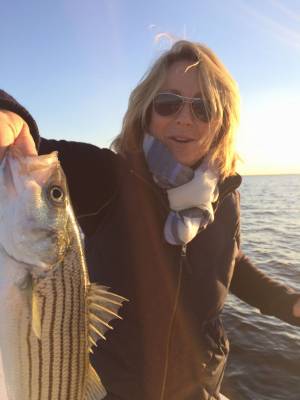 In September we held the last Boatyard event of 2015 (whew-my team is tired!) -the Boatyard Beach Bash at and for the Annapolis Maritime Museum to fund their wonderful education programs for area school kids. (So many of them have never been on the water and know so little about the Bay, the environment and history of the area.) It was an amazing night with a sellout crowd, great food and drinks from the Boatyard and Painkillers from Pussers - and what a musical line-up. The John Frinzi Band from Florida had 5 of Jimmy Buffett's Coral Reefers join them (pedal steel Doyle Grissom, keyboardist and Musical Director Mike Utley, lead guitarist Peter Mayer, bass guitarist Jim Mayer and Peter's son guitarist Brendan Mayer. Also we had our dear friend Scott Kirby from Key West, New Hampshire, Maine and Montana (part owner of Key West's Smoking Tuna Saloon.)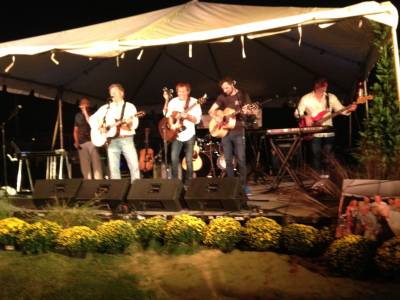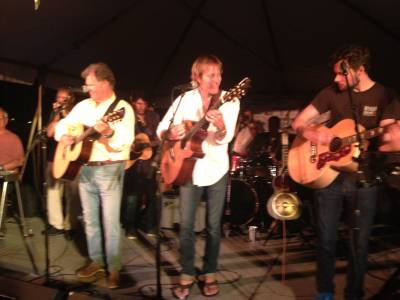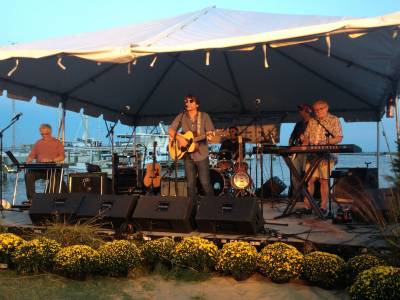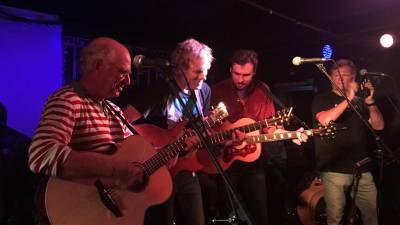 Our event was part of a tour that Scott, Peter and Brendan made late summer. Above right is picture of them at the Stephan Talkhouse in Amagansett, Long Island where Jimmy Buffett joined them (he lives nearby in Sag Harbor). BTW Paul McCartney has a summer home there - below, Paul there sailing his Sunfish in Amagansett.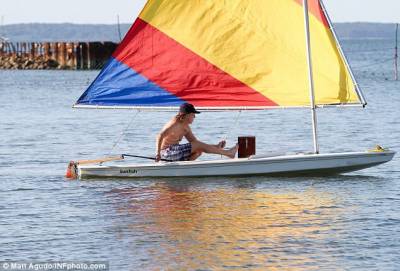 Lastly, here is a picture of the Alex. Brown flag hanging in the Boatyard. Red and white flag with B. It flew over Alex. Browns clipper ships dating from 1800. I worked there for 30 years after business school. It was an amazing firm and we had quite a run. One of the reasons I picked the Boatyard name was so I could use the B and put it in a burgee with the same colors as the Alex. Brown flag. So one can say I have worked under the same flag/burgee for 44 years now. Here is our burgee: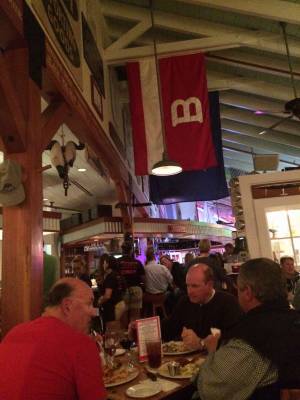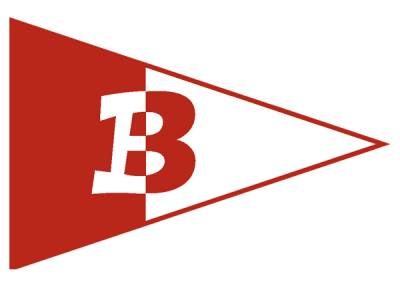 Thanks to all who attended or sponsored our four large outside charity events: Opening Day Catch and Release Rockfish Tournament to support the Chesapeake Bay Foundation, Coastal Conservation MD and the Annapolis Police Dept. Youth Fishing Camp; Chesapeake Bay Foundation Bands In the Sand; Boatyard Regatta to support C.R.A.B (Chesapeake Region Accessible Boating) for handicapped sailors; and the Boatyard Beach Bash for the Annapolis Maritime Museum.
And thanks to my amazing staff for being amazing. We couldn't do these events without them.
All for now. Beautiful weather here.