I'm tardy on blog says our office manager/cfo Paula. I'm sure everyone is waiting in anticipation I reply, right? J
Had a great trip to Montana fly fishing for big trout out of Craig, Montana in late October. If you're ever in Montana fishing with guides, ask them where and when do they go to fish for fun by themselves. Most frequently they will say the Missouri in late October early November. But they will say make sure you bring your layers - it can be quite cold. It's pretty amazing - big powerful fish under tiny sips of small flies. You catch a lot more on sub surface nymphs but forget numbers and fish dries all day. Fewer fish but "magical" as our best buddy and ex guide of the year Rusty says. Here he is holding court at dinner. Discussion topics - fishing, Russia's real motives, how Lawrence and a few others carved the Middle East into "countries" with boundaries that don't work after WW I, great books, and fishing, fishing…. Thanks to my old Alex Brown partner Tim for organizing the trip, great dinners and superb wine.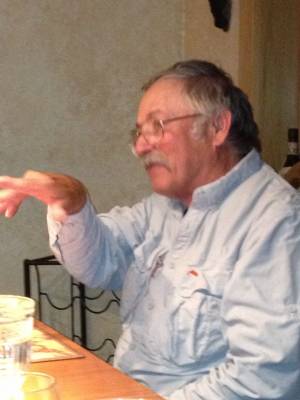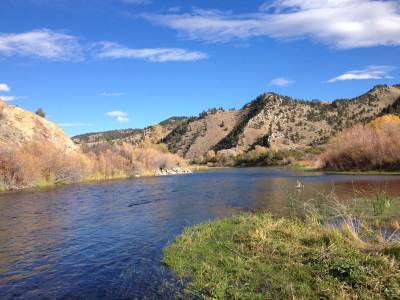 The Boatyard hosted artist/author Cindy Fletcher Holden recently to give her lecture and slide show from Cindy and Robert's epic sail to Portugal, Africa, the islands. She gives a great talk that you CAN do a trip like this. She also has great paintings from the trip, note cards and a book too. Holiday gifts? Pic is of Cindy and Robert and always a full house for them in our private room in the Boatyard Market. Cindy did a lot of our Boatyard art and lettering - including the amazing wall mural going down our driveway to the back lot.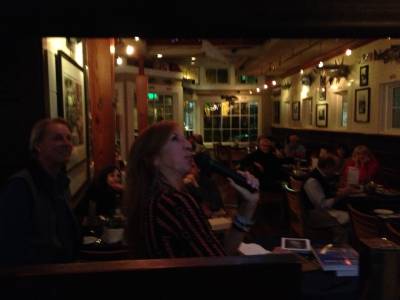 Winter means the end of rockfish season on the Bay but it also means Angler Nights at the Boatyard. The dates are on our site in January, February and March (Upcoming Events). We come to eat, drink, tell fishing lies and watch a great film. Coastal Conservation Association and DNR Joe Evans give us updates on the state of our fishery. Did I say we swap fishing lies?
This winter we are also doing a Cuba night in January (and maybe Feb/Mar too). T2P's Ashley Love will be showing slides and talking about their recent trip. And yes legionary Captain Dave (Toots) Dunigan will be assisting - who knows what he might say. A flyer will be posted soon.
Did you follow the crab cake contest? The Baltimore Biz Journal recently took 32 nominees for Best crab cake in the area. It included everyone who is known for a great crab cake. The Boatyard made it to the finals vs Jimmy's Famous Seafood in Baltimore. It was David vs Goliath and we couldn't beat the Baltimore juggernaut. We were proud to come in second of 32 nominees. The First Lady hasn't been there for their crab cake yet - we still hold that honor. As well as the Baltimore Magazine best crab cake in the area honor-- the only restaurant in Annapolis to be included. Very grateful to all of you who supported us in the vote!

Have you seen the Boatyard tree this year? Pretty special. Come see it.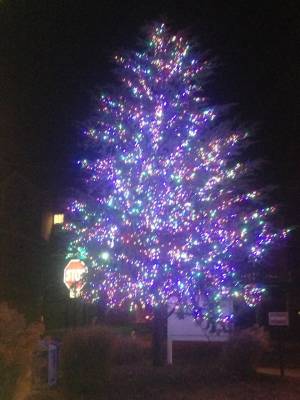 Happy Holidays to all and thanks so much for visiting the restaurant, sharing it with friends and generally making the Boatyard the place we love – committed to a healthier bay, sailing fast, fishing with friends and happy kids!