OMG our bartender boss just came to me and said a customer had complained that I had not written a blog in a while. And I thought no one cared. So here it comes…..
We were in St Barths for the Bucket Regatta. I wrote about it last year so won't go into much detail. But it never ceases to amaze. (Go on their site - 2015 St Barth Bucket Regatta - and read the recaps with pics.) 35 elegant yachts up to 58.6 meters in length with rigs 15 stories high there for their owners to enjoy sailing their yachts, their friends and partying in an incredible place.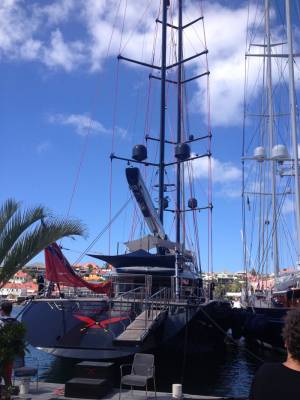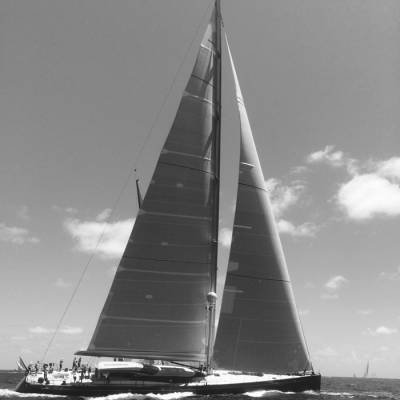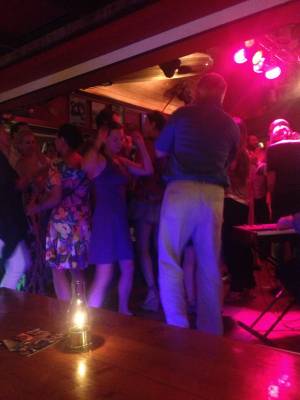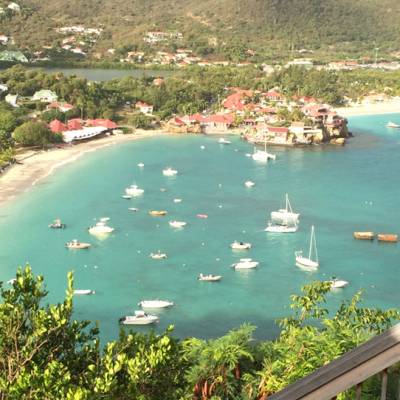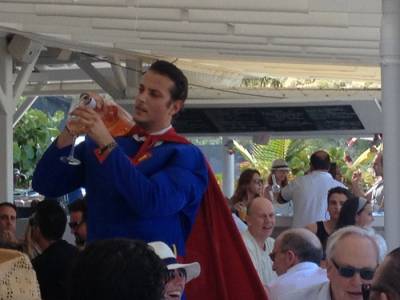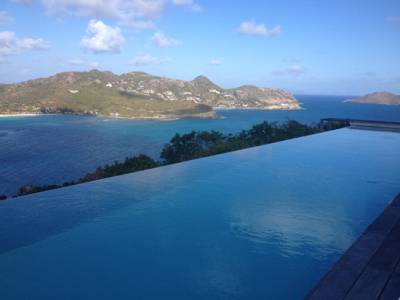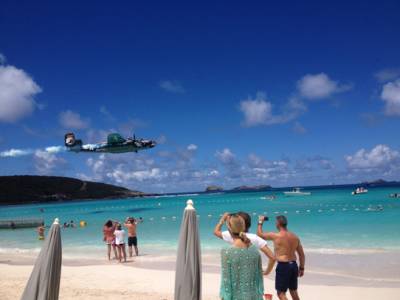 The Yacht Hop on Friday night is always a highlight where you walk from awesome yacht to awesome yacht for drinks and hors d'oeuvres - some with themes from an Elvis impersonator to Latino night. Here are some pics from St Barths—good view from a typical villa, waiter as Superman who brings out the bigger than magnum sized bottle of rose' at La Plage, a few Bucket yachts in action, picture from the Yacht Hop, air show of WW II aircraft again at La Plage, our great friends the Goobeys dancing at the Baz Bar where Jimmy Buffett was hanging too, etc.
A week ago we held A Toast to Terry Hutchinson, our local super rock star sailing pro upon his being chosen for the second time the Rolex Yachtsman of The Year. Gary Jobson presided as emcee and showed the fantastic film he had produced for the New York Yacht Club ceremony. Dave Gendell, Terry's best friend, gave an amazing toast and Alderman Ross Arnett read a proclamation from the Mayor of Annapolis declaring the day Terry Hutchinson Day. Terry's whole family was present (as were most local big time sailors) and we were all sharing tears as well as Boatyard pint drinks. Congratulations again Terry, we were honored to host the ceremony.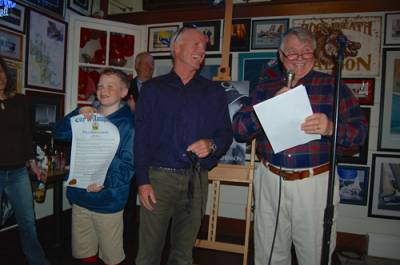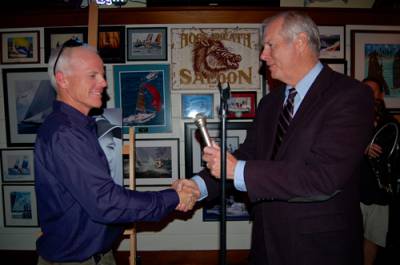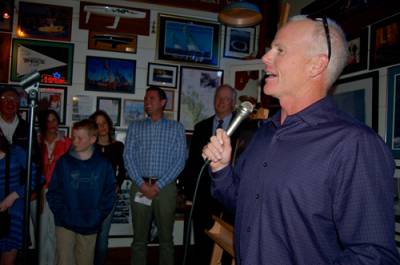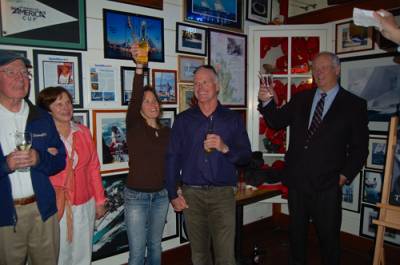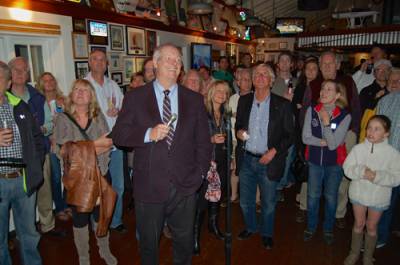 This past week we held our last of three Angler Nights at the Boatyard. They are evenings largely organized by my bud Joe Evans and the local chapter of Coastal Conservation Association Maryland. They are held January-March and are great for shedding cabin fever, sharing fishing tales and watching a great film - over Boatyard pint drinks and delicious food—and a lot of buck a shuck oysters from the watermen down the street in Eastport.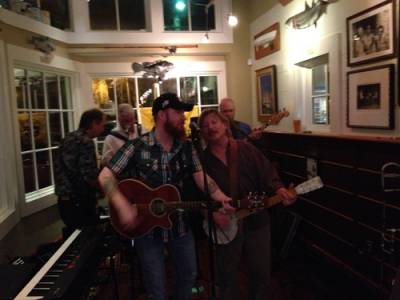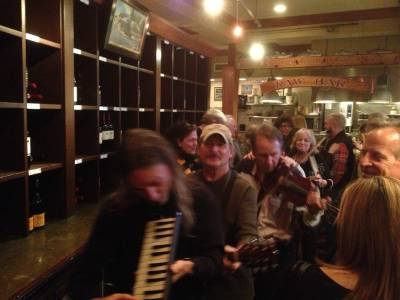 Several weeks ago we had the second of two Eastport Nights at the Boatyard with entertainment by Those Eastport Oyster Boys. A picture is of the one held during St Paddy's week and shows Oyster Boy head Kevin Brooks with an Irish friend singing an Irish drinking song. Another picture shows the Oyster Boys leading a conga line throughout the restaurant. We called the St Paddy's week evening Up The Republics - Ireland and Eastport (I am sure most of you know that Eastport is called the Maritime Republic of Eastport.) Kevin and I are talking about more Eastport nights in the future.
Upcoming events include the 14th Annual Opening Day Rockfish Tournament and gaga Awards Party on Saturday April 18th - attend the party even if you don't fish. It's in our parking lots; it's huge and features D'Vibe And Conga 4-8 PM. Breaking news is that at our 10th Annual Bands in the Sand beach party for and at The Chesapeake Bay Foundation on Saturday June 13th , the Bacon Brothers Band will perform. Come be 1% of separation with Kevin and Michael. They have a great sound.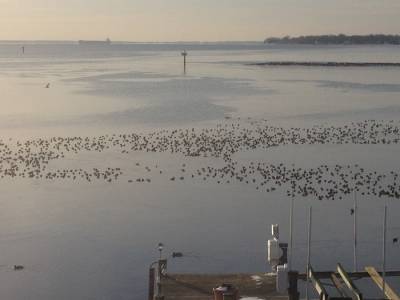 And lastly it is beginning to feel like Spring—I've posted a picture of some of the 1,000 canvas back ducks off my docks in the coldest part of our frigid and long winter. I have never seen such a flock of my favorite duck right up close to my house. There is a positive side to almost everything.

Off to the Abacos to fly fish for bonefish Monday. I'll bring back some photos of fish caught (or maybe of the ones that got away). Hardcore four days of searching, casting and hopefully hook-ups.
Fish On!