(410) 216-6206
Best Crab Cakes | Best Sailors & Boaters Restaurant | Most Family Friendly
Awesome Happy Hour 3-7pm, Monday-Friday (excluding holidays)

SEE DETAILS FOR UPCOMING BOATYARD ACTIVITIES, HOLIDAYS & EASTPORT EVENTS
SPECIALTIES:
Crab Cakes, Raw Bar, Fish Tacos, Crab Soups, Gumbo, Lobster Rolls, Burgers, Pint Drinks
Open Daily for Quick Breakfast & Coffee Drinks | Weekend Brunch (Best in Town, with early bird cocktail specials)

Our famous Boatyard crab cakes can be shipped anywhere in the continental United States.
Get $10 OFF your 1st order!
Click here to order.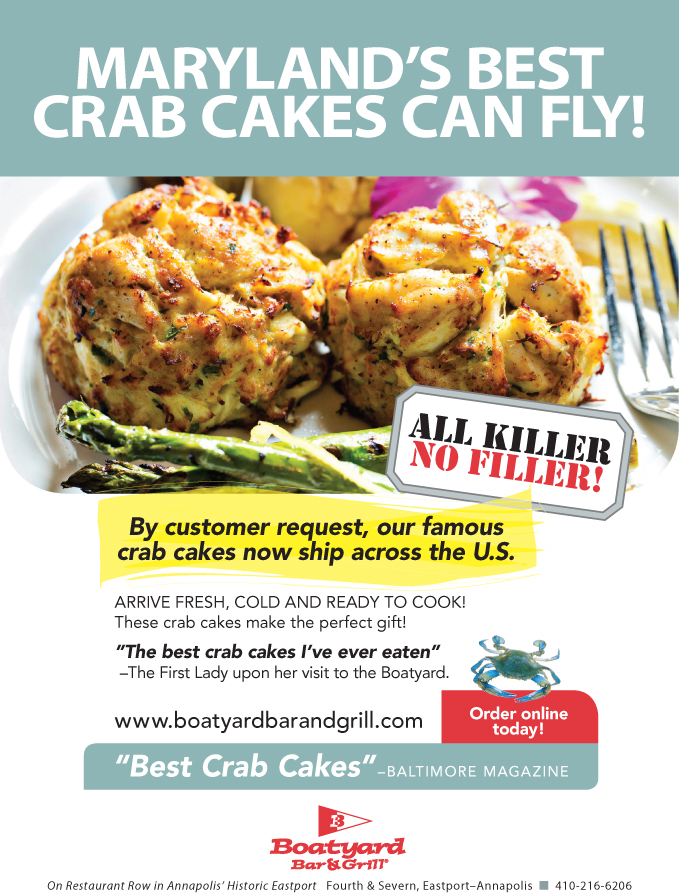 The Travel Channel's Food Paradise features the Boatyard
on the Super Sandwiches segment of the 8 best sandwiches in the country!
(To watch on FB click here, or to watch on phones, iPads or tablets, click here.)


Thanks for the visit JB!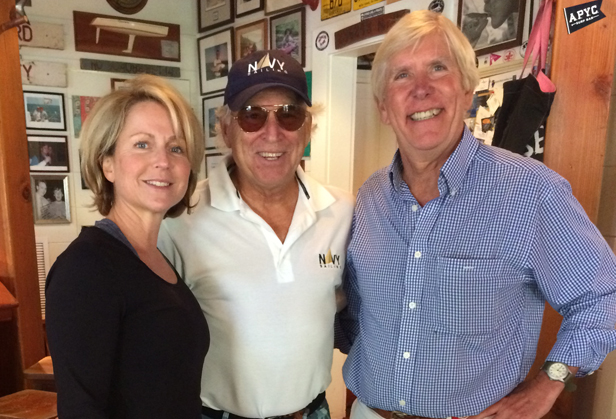 Livin' the Dream
Chesapeake Bay Magazine, April 2017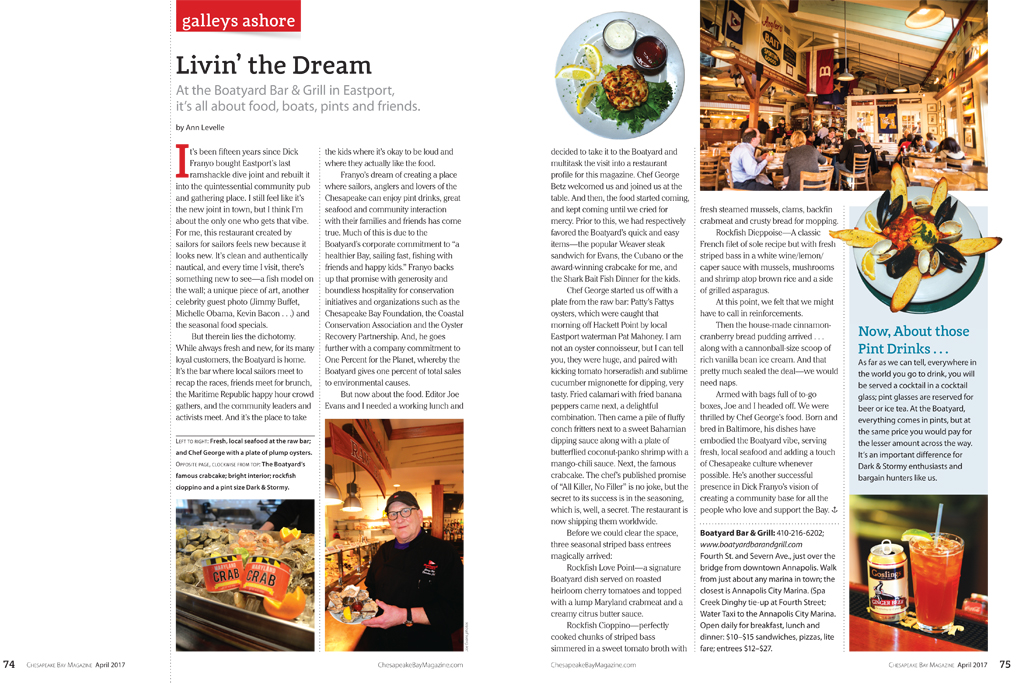 Boatyard Bar & Grill rocks out as #2 in Best Bars for Sailors in the US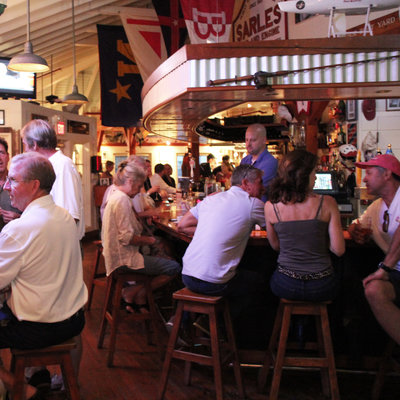 Hours
Mon-Fri 7:30AM-12 Midnight
Sat-Sun 8AM- 12 Midnight
Weekend Brunch 8am-1pm
Happy Hour 3-7pm Mon-Fri (excluding holidays)
No Reservations but call ahead to check availability.

Location
400 Fourth St., Annapolis, MD 21403

Corner of Severn Avenue & Fourth Street

On Restaurant Row in Annapolis' Historic Eastport

Parking

There is parking in our lots and on the street, as well as paid parking in the large Annapolis City Marina lot across the street.

Dockage
Annapolis City Marina across the street. Dinghy tie-up available at the end of Fourth Street on Spa Creek.

Getting There
From the City Dock, short walk over Spa Creek Bridge, first left on Severn Avenue.
By Water Taxi, Annapolis City Marina Dock, 1/2 block up Fourth Street.

Click here to purchase


View Larger Map